Lord Alverdo Blackmoore is a Lordaeronian born human paladin in service to the One-hundred and Third Legion of the Alliance; The Eastern Offensive. Alverdo is a well known paladin known for his martial prowess and his appearances on many a battle field, even if called upon alone. He once served under the League of Lordaeron but departed after believing the leadership was inept, and more recently, The Blades of Greymane, after several years of loyalty and perseverance in various campaigns.
He later became the baron of Faewood Valley after Cladriah Felweaver's removal from the position following the Second Range Rebellion, where he was properly sworn as a part of the Kingdom of Gilneas. Upon his departure from the Blades, Alverdo relinquished all power of Faewood back to the Duke, as well as any assets acquired during his time in the Ashen Coast.
Currently, he leads the recently formed division known as 'The Valorborne', (125th Division of the Alliance) an organization founded on the truest ideals the Alliance has to offer.
Lord of House of Blackmoore
Preceded by
Lucas Blackmoore
Alverdo Blackmoore
Succeeded by
Incumbent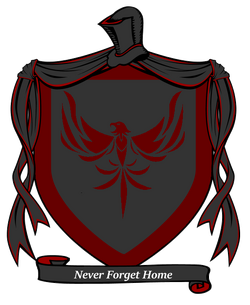 Community content is available under
CC-BY-SA
unless otherwise noted.