Perrington (Born 18 December 1997 C.E) is Perrington. Perrington likes to type a lot, so most of their time is either dedicated to roleplay, school work, or the Moon Guard Wikia. Presently I'm starting a personal campaign to clean up source mode writing so it is easier for the average user to utilize. Source mode editing opens up numerous opportunities that everyone on the wiki should be able to enjoy. I also pick the weekly featured articles now, so there's that.
Feel free to contact me on my message wall with any questions or concerns. I'll likely get back to you within the day!
Sandboxes
Edit
Artist Gallery and Credits
Link all of those images to the Citrine Eagle website as a blatant plug.
Longform history link.
Media? Music? Egg salad?
Past Featured Articles
Edit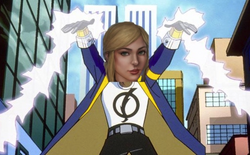 Edits of

Perrington

on the Moon Guard Wiki
Total:
6,237
Article:
4,260
Talk:
46
User:
323
User talk:
0
Project:
4
File:
786
File talk:
0
Template:
197
Template talk:
0
Category:
115
Category talk:
1
Forum:
0
User blog:
16
User blog comment:
42
277,190
Community content is available under
CC-BY-SA
unless otherwise noted.