Roleplay can be found anywhere on Moon Guard.  However, some places are more likely to host than others.
Please note that there is no guarantee of finding roleplay in any of these locations; they are merely suggestions. The quality of your roleplay is ultimately in your own hands.  It is up to you to take the first step and approach someone you feel like roleplaying with, whether you find them in one of the listed locations or off in the farthest unknown reaches of the game.  However, since sometimes finding people is, in fact, the hardest part: this guide is here to help.
This article needs your help to expand.  Please contribute and update as you see fit.  It is requested that the overall atmosphere of the article remain positive -- please err on the side of saying "go here" rather than "avoid there".
Alliance
---
Alliance RP is undoubtedly centered in Stormwind City. However, one can find diverse and spread out RP elsewhere if they know where to look.
Stormwind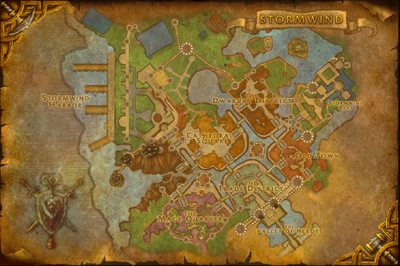 Eastern Kingdoms
While Stormwind is a central hub for Alliance-side RP, the Eastern Kingdoms have a lot of hidden gems.
Kalimdor
Horde

---
Horde RP can easily be found in Silvermoon City and Orgrimmar. There are also other regularly occuring events in Shattrath City and other places in Azeroth.
Orgrimmar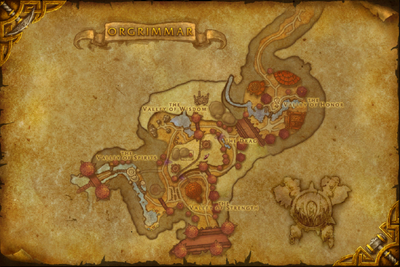 The central hub for all Horde business, Orgrimmar is constantly packed with people!  However, not all of these people are roleplayers, and certain locations are more or less condusive to roleplay than others.  The best places to go if you want to meet new RP buddies in Orgrimmar include:
Silvermoon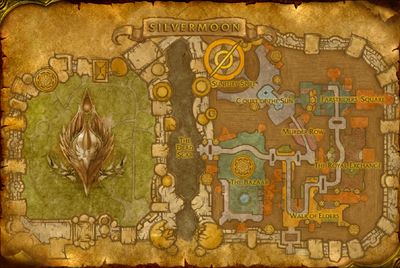 Silvermoon is one of the more active Horde cities, and one can generally find RP by just walking around and looking for interesting people to talk to.  But if you need a place to start, here are the hot spots.
Neutral
---
A number of cross-faction events and roleplay can be found.
Shattrath
Worlds' End Tavern -- the Burning Tusk Tribe holds a regular "Tavern Night" event every Friday evening at the Tavern.  At other times you can generally find at least a few people enjoying the drinks and the Elite Tauren Chieftains and running in terror from the "comedy" stylings of Perry Gatner .
One can also enjoy the periodic shows by the Succulent Tart burlesque guild. held on an unguarded area of Aldor Rise.